ICEJ Northern Conference
On the 16th and 17th March, our friends at Billinge Family Church are hosting the ICEJ Northern Conference called "Dare to dream".  You can register at the ICEJ registration page or contact the office on 01744 894374 if you want to attend.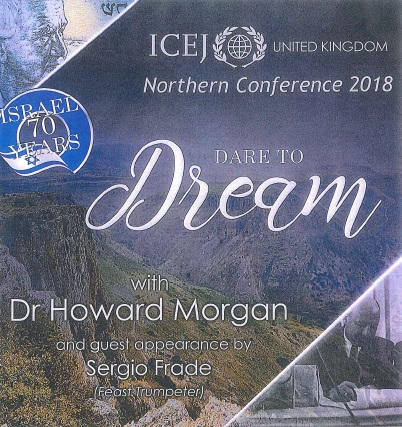 Howard Morgan Visit
On Sunday 18th March at Kingsway, we are joined by Dr Howard Morgan in both the 11.00am and 6.30pm service. Dr. Morgan has spoken prophetically into the life of the church many times and is a well respected teacher and preacher.  On the morning of the 18th we will also be presenting some of the creations that arose out of our season of creative worship. That whole season was planted as a prophetic seed by Dr. Morgan when he visited here last year.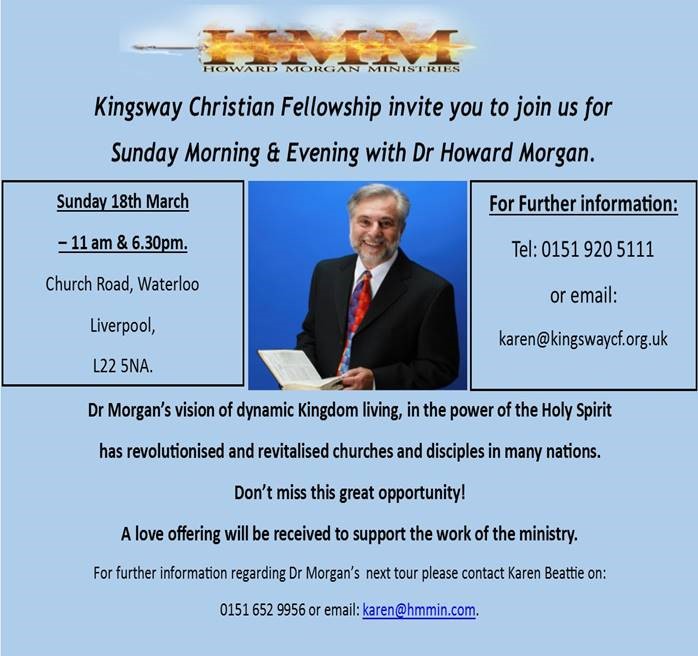 Church Weekend Away
Registration is now open for people to get involved with our church weekend away trip to Pwllheli on the weekend of the 6th – 8th July 2018.  See this page for details.
Whiteboard Bible Small Groups (Volume 3)
We will be gathering for the 3rd and final volume of our Whiteboard Bible small groups in April 2018.  Sign up Sunday will be April 8th and the groups will commence on the week commencing the 16th April. Find out more about our Whiteboard Small Groups here